It isn't often in one's collecting career that something of almost unique significance is found. Most awards, although scarce, could conceivably be encountered again later at some point in the collector's life.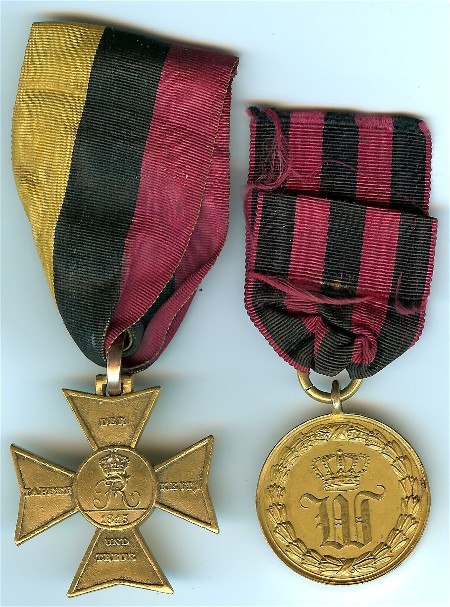 Figure 1: Obverse of the pair of Officer's awards
This pair of awards was recently sold by a coin dealer. One of the pieces is a gold cross and the other is a gilded-bronze medal. It is difficult to believe, but the gold cross was actually destined for the smelter at one point, as the coin dealer had seriously considered this option prior to offering it for sale.
The cross
The gold cross is a Kingdom of Württemberg Golden Honor Award for the 1815 Campaign. This award was founded by King Friedrich I on July 3, 1815 according to a proclamation of July 8, 1815; "…for those, who have distinguished themselves in the present campaign a special decoration in three classes is intended,...". The first class is a golden Maltese cross, and the second class is a silver Maltese cross. For the third class, a silver military merit medal was considered. The short campaign gave few opportunities for deeds of honor to be performed. Therefore, in only isolated cases did awards of the Golden Honor Award to higher officers and the Silver Honor Award to subaltern-officers occur. There were only 52 known awards of the Silver Honor Award. The Honor Medal for the campaign of 1815 was awarded only 59 times.
When Dr. Waldemar von Hessenthal and George Schreiber published their monumental work in 1940, no surviving examples of the Golden Honor Award were known, an example of the Silver Honor Award existed in the collection of Mr. Schreiber, and in the State Mint Cabinet in Stuttgart , a tin trial-strike existed.
The dies for this award were made by medal-maker and die-sinker Johann Ludwig Wagner of Stuttgart (1773-1845) who also prepared the dies for the Military Merit Medal and the Honor Medal for 1814. From 1797 to 1837, J. L. Wagner was active at the Stuttgart State Mint.
The cross obverse has stippled arms with a smooth raised border and the inscription "DER TAPFERKEIT UND TREUE" (Bravery and loyalty) on the cross arms. "DER" appears on the upper cross-arm, on the left cross arm is "TAPFER, on the right cross-arm is "KEIT", and on the lower cross-arm is "UND/TREUE". At the center of the cross is a 14mm diameter middle shield (which is not a separate piece from the rest of the cross) also with a smooth raised border. In this center is the crowned cipher "F R" over a line, under which, is the date "1815". The gold content of this piece appears to be over 20 carats. With such a high gold content, the piece is rather soft and was easily susceptible to wear.
The reverse of the cross is plain. At the top of the cross is a pierced rectangular suspension lug which was also formed as one piece with the body of the cross. Through this eyelet passes an un-fused lesser-content gold (to make it stronger) round suspension loop formed from flat stock. An original period silk ribbon is found on this piece. The ribbon is 36mm wide and has yellow, black, and red stripes. The ribbon is sewn together at the ends. The cross is 35mm wide and 35mm high (not including the suspension lug). This cross weighs 21.4g (with the ribbon).
The only other gold example that I have been able to find a record of is featured on page 75 of the 2003 work by Ulrich Klein and Albert Raff, and it is attributed to a private collection.
The following is a listing of the 22 known recipients of this award:
General Friedrich Graf von Franquemont

Generalleutnant von Döring

Generalmajor Friedrich Wilhelm von Wimpfen

Generalmajor Ludwig Friedrich von Stockmayer

Generalmajor Carl August von Jett

Generalmajor August von Hügel

Generalmajor Prinz Carl von Hohenlohe-Kirchberg

Generalmajor Friedrich von Brand

Oberst Wilhelm Graf von Bismarck

Oberst von Reinhard

Oberst Ferdinand Friedrich von Bartruff

Oberst von Seeger

Oberst Joseph Conrad von Bangold

Oberst Carl Wilhelm Graf von der Lippe

Oberst Graf von Koseriz

Oberst Imanuel Abraham von Schröder

Oberst Ludwig von Gaisberg

Oberstleutnant von Seidenberger

Oberstleutnant Wilhelm von Moltke

Oberstleutnant Ludwig Wilhelm Graf von Gräveniz

Secondelieutenant Lorenz von Buck

Secondelieutenant Ferdinand August von Finkh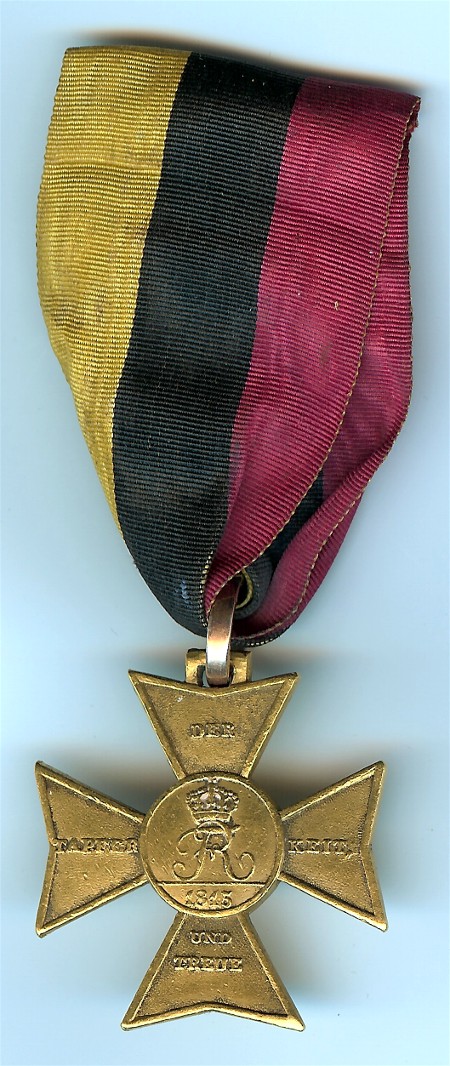 Figure 2: Obverse of the Golden Honor Award for the 1815 campaign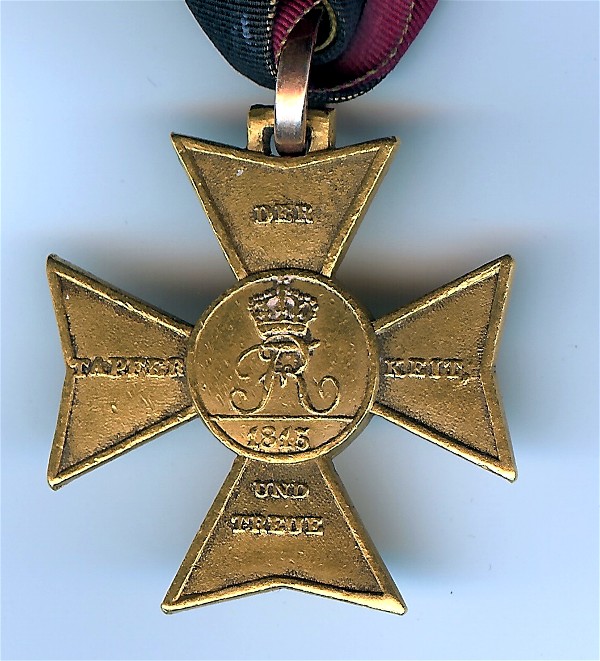 Figure 3: Close-up of the obverse of the Golden Honor Award for the 1815 campaign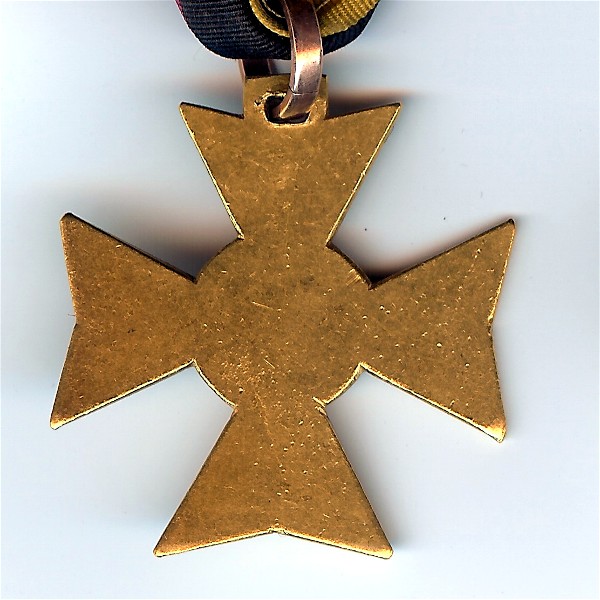 Figure 4: Reverse of the Golden Honor Award for the 1815 Campaign
The medal
The medal is a Kingdom of Württemberg War Commemorative for the war from 1793 to 1815. The medal was founded by King Wilhelm I on January 1, 1840 for all officers, military officials, non-commissioned officers, and soldiers, who in Wurttemberg service
participated in a campaign and thereby "had either entered the theatre of operations or at least crossed the hostile border". Considered as individual campaigns were the war years 1793, 1794, 1795, 1796, 1799, 1800, 1805, 1806, 1807, 1809, 1812, 1813 (after Saxony), 1813/1814 (against France), and 1815. Theoretically therefore, 14 different types of medals were struck. However, examples for 12 or more campaigns are not known to exist.
The dies for this medal were made by Gottlob August Dietelbach (born 1806). The medals were struck at the Stuttgart Mint from metal (bronze) smelted from captured cannon. Dietelbach worked at the Stuttgart Mint from 1837 until his death in 1870. There are at least two die variations known. The first-type reverse has a narrower shield and the obverse has a wreath composed of 30 laurel-leaf-bunches with the leaves being smaller. Inside of this wreath is a larger crown.
On the obverse of this medal is a crowned "W" inside of a bundled wreath made-up of 20 larger laurel-leaf-bunches. Inside of this wreath is a crown smaller than that of the first-type. On the ribbon binding the bottom of the wreath are the initials "A D" for August Dietelbach. This indicates that this was a later die-type than that mentioned above. It is believed that this die may have been used to make replacement pieces for first-type award pieces that were lost. The original first-type dies may have cracked to the point where they were not usable, or they shattered. Such damage to dies was not uncommon during this period.
On the reverse of this medal is a shield with three upper points, with small lion's or dog's heads (they have been described as either in existing literature) at both outer points. At the center point of the shield is an ornamentation composed of leaves. At the center of this shield is the inscription "für/treuen Dienst/in/zwei/feldzügen." (For faithful service in two campaigns). It should be noted that the letters in the inscription on this second-type medal are somewhat larger than those on the first-type. Die variations have also been noted without a period at the end of the inscription. Behind the shield are two crossed swords with their blades pointing downward. Draped from the sword blades are what appear to be ribbon ornamentations.
This medal is 30mm in diameter and has been gilded. Gilding was a rather common practice for officers of this period as one didn't have to polish the medal to keep it looking proper once it was gilded. The gilding was privately done at the cost of the recipient. At the top of the medal is a suspension eyelet soldered to the edge of the medal. Through this eyelet passes an un-fused ribbon ring. The ribbon for this medal is an original period silk 33mm wide light-red ribbon with three black stripes (with one in the middle and two at the edges). Each stripe is 6mm wide and the edge stripes are 1.5mm from the edge of the ribbon.
Prior to the end of November 1840, a total of 9,796 war veterans had received the medal for two campaigns. Altogether, 26,686 medals for various campaigns were known to be struck. It should also be noted that award documents for this medal are known to have been conveyed to recipients. These documents indicated the specific campaigns that the veteran participated in. Unfortunately, these documents are now seldom encountered.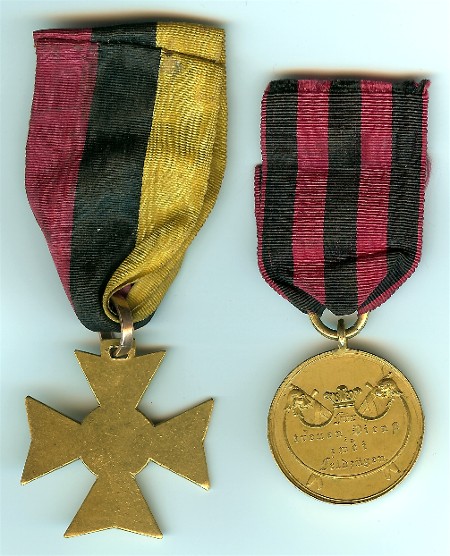 Figure 4: Reverse of the pair of Officer's awards
The pair of awards
Of the 22 recipients listed above, only one is believed to have participated in only two campaigns. Most recipients participated in a significantly higher number of campaigns. Of 18 recipients whose campaign totals are known, the mean is approximately 6.5 campaigns. Oberstleutnant Wilhelm von Moltke only participated in campaigns in 1814 and in 1815 as far as is known. It is therefore probable that these awards are some of the very ones which were awarded to him.
Wilhelm von Moltke was born on September 25, 1791 in Schwerin . He began his military career on September 26, 1807 when patented as a Secondelieutenant . He was later patented as an Oberleutnant on February 27, 1810, as a Hauptmann 2. Klasse on June 28, 1812, as a Hauptmann 1. Klasse on January 29, 1813, as a Major on June 3, 1813, and as an Oberstleutnant on June 12, 1814. His last known patent was as an Oberst on September 26, 1830. He was also known to have received the Kingdom of Württemberg Military Merit Order Knight's Cross on February 8, 1814, The Golden Honor Medal for the Battle on February 1, 1814 at Brienne, The Golden Honor Medal for the Battle on March 30, 1814 at Paris, the Württemberg Service Award 1st Class for Officers, and the Russian Order of St. Anna Knight 2nd Class. In 1836 he was the commander of the 2nd Cavalry Regiment.
If these are indeed v. Moltke's awards, it is nothing short of a miracle that they have survived, and it is a shame that his other awards have not been kept together with these. Of course, one cannot be certain that the medal was awarded to the same recipient as the cross, or that von Moltke was the recipient of these awards. It seems however that such a conclusion is likely, based upon the facts at hand.
References:
v. Hessenthal, Waldemar Hesse Edlen Dr. und Schreiber, Georg. Die tragbaren Ehrenzeichen des Deutschen Reiches. Verlag Uniformen-Markt Otto Dietrich. Berlin, 1940.
v. Heyden, Hermann. Ehren-Zeichen (Kriegs-Denkzeichen, Verdienst- und Dienstalters-Zeichen) der erloschenen und blühen- den Staaten Deutschlands und Österreich-Ungarns. Kommissions-Verlag von Brückner & Renner, Herzogl. Hofbuchhandlung. Meiningen, 1897.
Klein, Ulrich und Raff, Albert. Die Württembergischen Medaillen von 1797-1864 (einschließlich der Orden und Ehrenzeichen). Verlag der Münzen- und Medaillenhandlung. Stuttgart, 2003.
Van Uythoven, Geert. Wurttemberg Officers Serving During the Napoleonic Wars (before 1816). http://members.home.nl/uythoven/Wurttemberg/Wurttemberg%20officers.htm (8 November 2007).
Copyright © Lorin E. Stapleton 2007